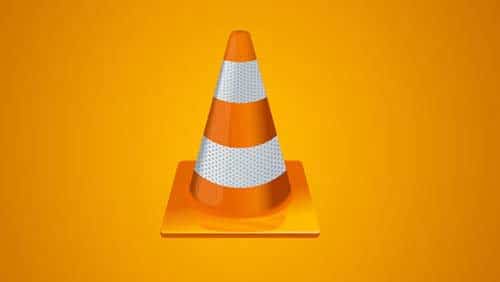 IPTV on VLC, how does it work ? ( TUTO PC)
April 26, 2021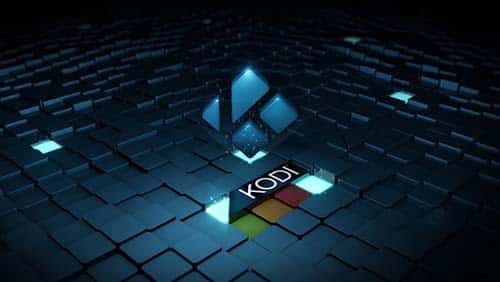 TUTORIAL - HOW TO CONFIGURE LINE M3U KODI
April 27, 2021
PRESENTATION OF THE SMART IPTV APPLICATION
In order to enjoy IPTV subscriptions on Samsung, LG and other Smart TVs, it is usually necessary to use the Smart IPTV application. This application is also available on IPTV boxes from the Playstore. The installation method is different on IPTV boxes, but the activation of the subscription and the application remain the same.
Importantly, the application alone is not enough to get TV channels, you must also have a SMART IPTV subscription before following this tutorial. This smart iptv app just replaces the purchase of android box with SMART TV . If you don't have a subscription, you can read my article to find your iptv subscription. This application allows you to run the files/url known as "m3u playlist". Each IPTV provider and internet service provider has its own playlist. So you have to get your m3u from your provider. If needed, here is a site which proposes the playlists of the four French ISPs HERE and you can read my article on how to get an IPTV subscription.
Extremely important reminder
It is more than recommended to use a VPN for SMART IPTV application. And if you are lazy to read all my reviews about the different VPN providers, here is the one I mainly recommend: it's NordVPN. It is the best VPN and the most suitable especially as an IPTV VPN. It has the most servers, the speeds are top, the applications are super easy to use, and the company is based in Panama.
If you use an Android box, you just have to download the VPN application directly on the Playstore. Enter your login and that's it.
If you use a television for your IPTV subscriptionYou must install the VPN on your router to protect yourself. It is also for this last reason that it is easier to use an android box as a box, the VPN is installed in one click! Read my guide if you are a bit lost on how to use VPN for Smart TV. The installation is easy, just follow my instructions and the pictures of the tutorial. Don't neglect this step, it costs only a few tens of euro, is very simple to implement and can really save you trouble.
In summary:
If you have an Android box or a TV running Android TV, then you don't need a router
Otherwise, you need to buy a router to install the VPN on it
Now that your connection is secure with NordVPN and that you don't risk anything from organizations or hackers wishing to know your activity on the Internet, you can continue the tutorial!
Smart IPTV installation on a Smart TV
SMART IPTV subscription
Your television must be connected to the Internet.
Go to the Smart Hub. For a Samsung TV, it's the multicolored key, otherwise the house-shaped key)
Then go to the app market. This is the place where you can download lots of applications for your TV.
You should find the Smart IPTV application in the most downloaded apps.
Click on Download
Wait a little while and then click on Installation
You can finally click on Run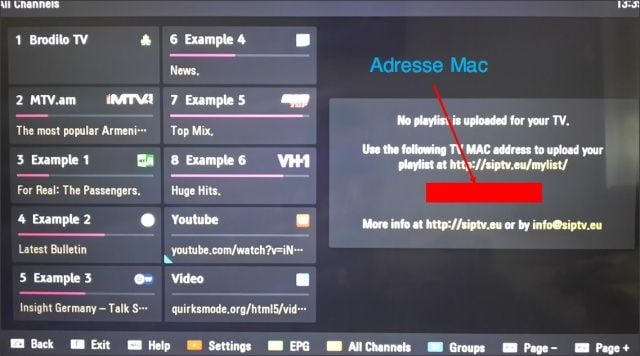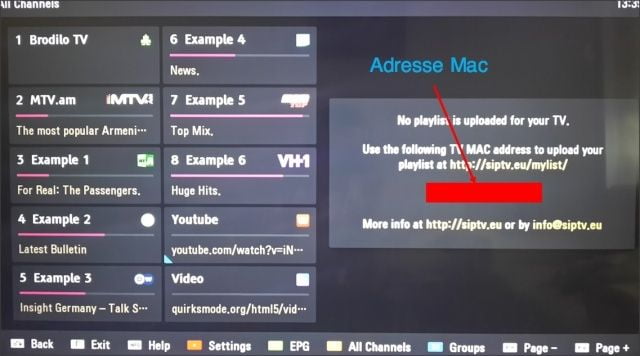 Activating the SMART IPTV application
The application is not free (about 5 or 6€). You can test it during one week and then you will have to pay to use it. Here is how to activate it.
When you start the SMART IPTV application, you should see a "MAC address" line, so make a note of this address (or take a picture with your mobile)
Go to https://siptv.eu/activation
Enter your MAC address (with ":")
Enter an email address
Choose the payment method Paypal or CB (the activation of the Smart IPTV application will be immediate)
Validate the payment and that's it.
The application is linked to your TV. If you change your TV, you will have to buy the application again.
Installing an IPTV subscription on SMART IPTV
You have an IPTV subscription to install on your new application. It's pretty simple.
Here's how to put your IPTV subscription on your Smart TV:
You must have a m3u file or, more generally, a url address to a m3u playlist file such as (http://fournisseuriptv/blabla=m3u?user=xxxx?password=xxx..)
Go to http://siptv.eu/mylist/
Enter the MAC address of your TV (the one used to activate Smart IPTV)
Enter the address of your playlist in the URL box (or indicate your m3u file if you have one)
Check the "I am not a robot" box
Click on Send
Restart your TV, everything should work
After following all these steps, you will be able to enjoy your SMART IPTV subscription directly